General
Dionysos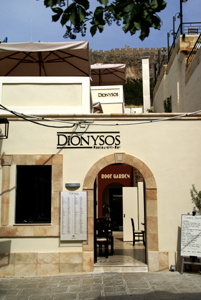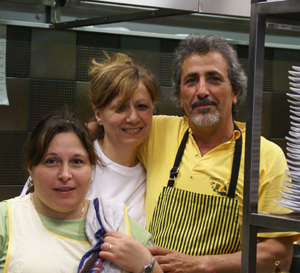 Dionysos is owned and run by Konstantinos and Mary Diakoulas. It has recently been completely refurbished. There is one groundfloor room which is more comfortable on the cooler early and late season evenings, a second floor terrace and a smaller upper terrace.
If you walk up the street opposite the church until you reach the Lindos Restaurant,
turn left and you will see Dionysos at the end of the street facing you.

We have never been disappointed at this restauarant. It is has served good food consistently throughout the many years we have been to Lindos. Many Greeks go there to eat - and that is always a good sign.